"From 2000 to 2005,
Aaron Westerberg
taught at the California Art Institute outside San Diego. Since then he's been teaching figure drawing and portrait and figure painting at the Los Angeles Academy of Figurative Art. In 2002 he was listed in
Southwest Art
's "Twenty-One Under Thirty-One," and in 2007 he was named one of the best 24 artists under 40 by
The Artist's Magazine
. In May of this year, he received an honorable mention from the Oil Painters of America National Exhibition in Scottsdale, Arizona. Westerberg is represented by the Gardner Colby Gallery in Naples, Florida, and the Legacy Gallery in Scottsdale, Arizona."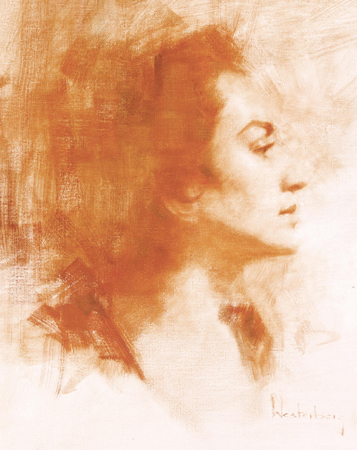 Aaron Westerberg will be teaching a Painting Fundamentals class at LAAFA. The class will focus on monochromatic painting. A perfect class for anyone that wants to bridge the gap from drawing into painting.